Congratulations! You're having a baby!
Whether you're having your first baby or adding another sibling to your family, we know you may be feeling a mixture of excitement and nervousness as you contemplate giving birth and caring for the new baby.
CALL to Make An Appointment today!
217-357-6560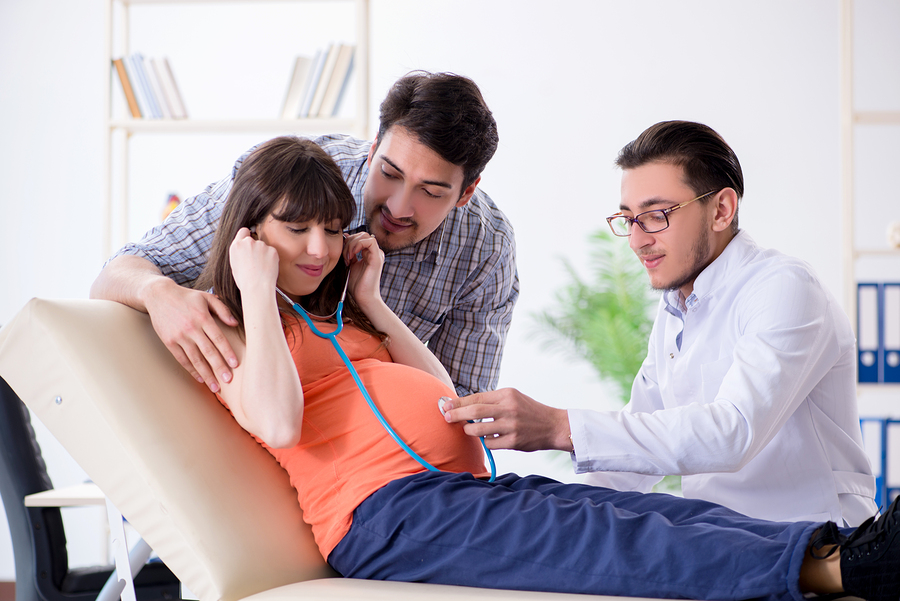 Our Philosophy
We provide a comprehensive range of women's general medical care and specialized care in the area of the reproductive system. This includes care from adolescence, pre-pregnancy, and full pregnancy care including postpartum care all the way to menopause and complex gynecologic surgery. We meet the medical needs of women in every age range.
Services Available
We offer on-site laboratory services and on-site ultrasonography so that you have direct access to the prenatal care you need during this important time in your life.
Memorial obstetric services include:
Preconception counseling, including initial fertility work-ups and ovulation induction if needed
Ultrasound
Prenatal genetic screening
Non-stress testing
Perinatal care and support
Post-partum care
Pediatric/Newborn Care
Choosing an obstetrician is one of the first and most important decisions you will make as an expectant parent. It's important to find an OB/GYN with whom you feel welcome and with whom you are comfortable asking questions and expressing concerns regarding your pregnancy.
Obstetric, Pediatric, & Women's Health Services
Dr. Jones is a board-certified obstetrician and gynecologist. He provides prenatal care at Memorial Medical Clinic Locust Street and at Memorial Medical Clinic Colchester. He delivers at Blessing Hospital in Quincy, Illinois.
Gynecology focuses on the overall health of the female patient's reproductive system, including breasts.
Memorial Medical Clinic Locust Street
(217) 357-6560 • 630 Locust Street, Carthage, IL  62321
And
Memorial Medical Clinic Colchester
(309) 776-3301 • 110 Market St. Colchester, IL 62326
Dr. Jones now delivers at Blessing Hospital. In addition, Dr. Jones is working in collaboration with Quincy Medical Group to provide obstetric coverage for deliveries at Blessing Hospital.
Quincy Medical Group Providers
Blessing Hospital offers women a new level of safety during pregnancy. If for any reason, you need to seek urgent or emergent care during your pregnancy, Blessing Hospital is now staffed by in-house OB/GYNs, in addition to your OB, who acts to quickly and thoroughly evaluate and assess you and your unborn child in coordination with your OB. Blessed Beginnings has contracted with an OB hospitalist group to join their maternity care team, which adds an extra layer of coverage during labor and delivery. This allows for 24/7 OB coverage in the labor and delivery unit. The OB hospitalist collaborates with Blessing nursing staff and your OB doctor to provide safe labor care.
Blessed Beginnings offers in-person & virtual Childbirth Classes
To register, please visit events.blessinghealth.org
or call 217.223.8400, ext. 5901.
Memorial Medical Clinic Carthage
(217) 357-2173 • 1450 N. County Rd. 2050, Carthage, IL  62321
And
Memorial Medical Clinic Colchester
(309) 776-3301 • 110 Market St. Colchester, IL 62326
Family Practice providers offering newborn care
How can you help me breastfeed successfully?
We are committed to helping all mothers who choose to breastfeed be successful in their choice. Read our breastfeeding policy.
Breastfeeding Specialists
Women's Health Specialists
What other learning resources do you recommend?
Sign up for the app text4baby and get helpful reminders of your appointments plus lots of information on a variety of pregnancy and infant care topics, including nutrition, safety, infant development, breastfeeding, and much more.