Joint Commission
Memorial Hospital is accredited by The Joint Commission. Accreditation means that Memorial Hospital has demonstrated compliance with organizational, patient care and safety standards. Memorial Hospital has set standards to continuously improve performance, provide the highest quality of patient care and to ensure our patients are treated in a safe environment. In response, the Administration and Board of Directors have invited The Joint Commission to conduct a full survey of Memorial Hospital.
Memorial Hospital, in conjunction with the Joint Commission, views the survey process as part of our efforts to provide the highest standard of care, and not a one-time "inspection" of compliance. We use this opportunity to have key processes validated and welcome recommendations for improvement. We also initiate proactive steps for performance improvement. For further information concerning the Joint Commission on Accreditation of Healthcare Organizations, visit their Web site at www.jointcommission.org.
If you have a concern or complaint about patient care or safety, we encourage you to contact the department manager. When a complaint cannot be responded to promptly by the person initially contacted or to the concerned parties' satisfaction, you may choose to contact the quality director at 217-357-8520. The quality director will work in partnership with the department manager to resolve the patient/visitor, problem/complaint promptly. If you do not feel like your concern can be resolved through the hospital, please contact the Joint Commission's Office of Quality Monitoring directly to report any concerns or register complaints. You may call 1-800-994-6610.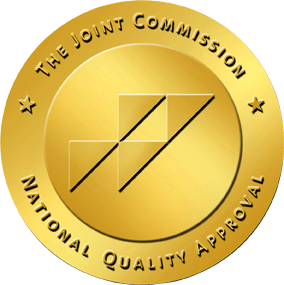 American College of Radiology
The American College of Radiology (ACR) awards accreditation to facilities for the achievement of high practice standards after a peer-review evaluation of its practice. Image quality and procedure evaluations are conducted by board-certified radiologists and medical physicists who are experts in the field. The program also evaluates personnel qualifications, adequacy of facility equipment, quality control procedures and quality assurance programs. All findings are reported to the practice via a comprehensive report that includes recommendations for improvement.
The ACR accredits facilities in: breast ultrasound, computed tomography (CT), magnetic resonance imaging (MRI), mammography, nuclear medicine, positron emission tomography (PET), stereotactic breast biopsy, ultrasound, and radiation oncology.
When you choose an ACR-accredited facility, you know
Your hospital, clinic or health center has voluntarily gone through a rigorous review process to be sure it meets nationally-accepted standards.
The personnel are well qualified, through education and certification, to perform and interpret your medical images and administer your radiation therapy treatments.
The equipment is appropriate for the test or treatment you will receive, and the facility meets or exceeds quality assurance and safety guidelines.
College of American Pathologists (CAP)
CAP accreditation assists member organizations to:
Improve patient care
Mitigate risk
Optimize performance
Advance quality
Provide validation of integrated quality management systems throughout all parts of the organization that interact with the medical laboratory