"The human foot is a masterpiece of engineering and a work of art."– Leonardo da Vinci
Did you know there are 52 bones in your feet and ankles combined? Podiatrists are the most qualified providers to care for your feet. They complete four years of training in a podiatric medical school and three years of hospital residency training. Providers of Podiatric Medicine (DPMs) focus on preventing, diagnosing, and treating conditions associated with the foot and ankle.
Dr. Douglas Freel offers comprehensive care of foot and foot related disorders such as:
Diabetic foot care
Diabetic Shoe Gear Program
Non-surgical treatment of athletic injuries
Custom-molded Orthotic shoe gear
Foot surgery
Work-related injuries
Minor in-office surgical procedures
Extracorporeal shock wave therapy for plantar fascitis
In addition, the following medical and surgical treatments are available for:
Foot pain
Bunions
Hammertoes
Arch Disorders
Heel Spurs
Ingrown Toenails
Reconstructive Foot Surgery
Trauma and Athletic Injuries
Surgical and Non-surgical Treatment for Neuromas
Tendon and Joint Pain
Arthritis
Sports injuries
Diabetic Care
Infections and ulcerations
Burning pain
Warts
Soft tissue masses and tumors
Total podiatry care
If you need specialized care for foot or ankle problems, let Memorial Hospital be your solution. Podiatrists treat conditions of the foot, ankle, and related structures of the leg. Sprains, bunions, heel pain, warts, corns, calluses, neuromas, and foot infections are all common problems treated by a podiatrist.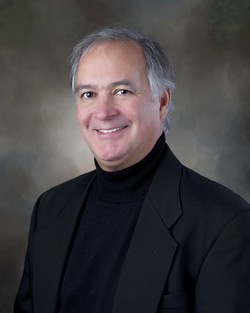 Meet Dr. Freel
Dr. Douglas Freel, DPM, of Quincy Medical Group, is a veteran of the United States Navy, in which he served as a Naval Hospital Corpsman. He was employed by the Western Michigan Burn Center as a burn technician while a full time pre-medical student. He graduated from Michigan State University in 1979, and was accepted into the Illinois College of Podiatric Medicine in 1980. After completion of the four-year medical college program, he was accepted into a two-year surgical associateship in Macomb, Illinois. He is board certified with the American Board of Podiatric Orthopedics and the American Board of Podiatric Surgery.
Dr. Freel offers a clinic every other Thursday in Memorial Medical Building, 1450 N. County Road 2050, Carthage. Call 217-223-3668.