Do you feel like you are breathing through a straw?
Memorial Hospital's Pulmonary Rehabilitation program (Pulmonary Rehab) is professionally supervised and designed to help patients find relief from the symptoms of COPD and other chronic respiratory diseases. These conditions make it difficult to breathe and enjoy life and leave you feeling sidelined. Our Certified program will provide you with education and counseling services to help reduce the risk of future heart problems, including heart attack.
Our Pulmonary Rehab team provides individualized support and attention each patient needs to enjoy a full, satisfying life. Our program is staffed by a highly skilled team of health professionals committed to safety and quality care.
WHAT CONDITIONS BENEFIT FROM PULMONARY REHABILITATION?
Chronic bronchitis
Emphysema
Asthma
Pulmonary fibrosis
Pre- and post-lung transplant
Lung cancer
Pulmonary hypertension
COPD
Patient must be referred by a medical provider.
Dr. Miguel Pardinas, Pulmonologist
To schedule an appointment with Dr. Pardinas, call (217) 357-2173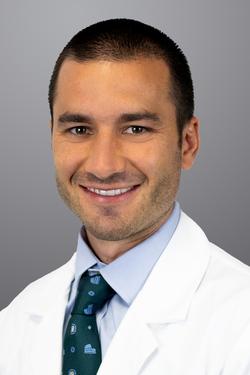 Will insurance cover the cost of pulmonary rehabilitation?
Medicare and private insurance companies generally cover a major portion of the cost of pulmonary rehabilitation. For specific questions about the extent of coverage or your copayments, please check with your insurance carrier or employment benefits manager.
What is Phase One of pulmonary rehabilitation?
Phase I Pulmonary Rehab is a medically-supervised outpatient program of exercise and education. Patients who need pulmonary strengthening are referred by their physician and need not have completed Phase I, which is typically completed during an inpatient hospital stay. This phase lasts 6-8 weeks, but the length of treatment varies with each individual. Sessions are typically three times per week, and each session lasts two hours. You'll receive patient education, nutritional guidance, and advice on risk factor modification. Your physician is also advised of your progress. At the completion of this phase, another pulmonary function test may be performed to measure your overall success. Our Certified Respiratory Therapist works closely with you and your physician to help you resume an active life.
What is Phase Two of pulmonary rehabilitation?
Patients who have participated in Phase I are encouraged to maintain pulmonary fitness by taking advantage of Phase II, which is free for all pulmonary rehab patients. . Exercise sessions are conducted much like those in Phase I, with each patient now accepting further responsibility for self-monitoring and record keeping in the familiar surroundings of the Memorial Hospital Pulmonary Rehabilitation program and under the supervision of our team of experts.
What if I need a ride?
Many of our patients utilize the Hancock County Public Transportation System for rides. We work closely with all patients to ensure transportation is not a barrier to achieving a more satisfying life.
How can I get more information about Memorial Hospital's pulmonary rehabilitation program?
Consult your medical provider or call our pulmonary rehabilitation staff at (217) 357- 6835.