Our staff ensures fast and accurate lab results
When your provider needs answers, our lab can help with timely and accurate results. We are open 24/7 and most tests are performed on site.
How will I get my test results?
We send your results directly to your physician. You can also obtain your results via your patient portal, if you are registered.
Do you do urine drug screens?
Yes, these are available by appointment.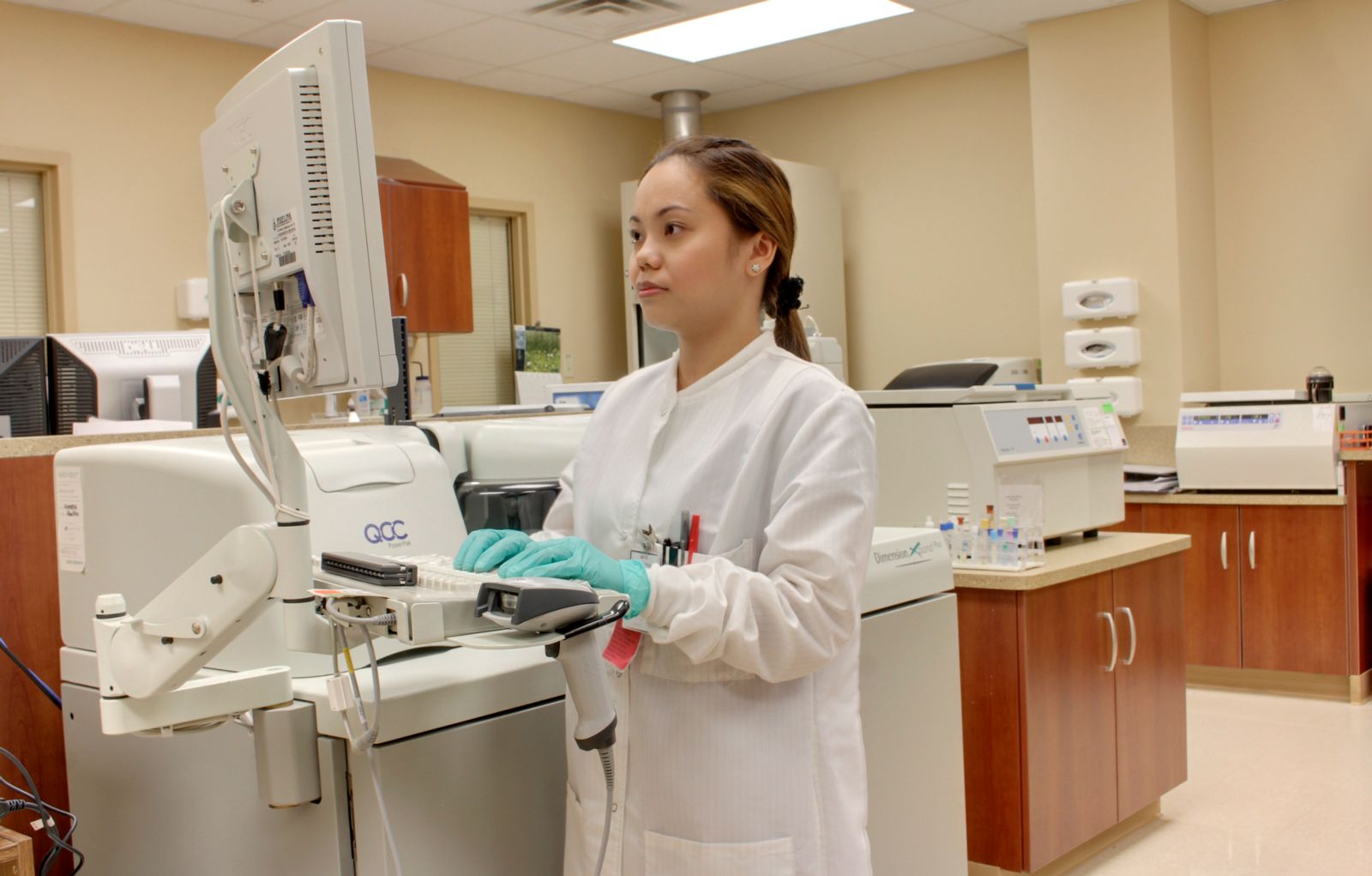 What are some of the tests you perform?
Chemistry – Routine chemistry testing including: glucose, lipid profile and cardiac testing
Coagulation – Protime testing for monitoring of Coumadin dosages
Hematology – Routine blood cell counts including hemoglobin and hematocrit
Histology – Surgical pathology of tissue specimens
Microbiology – Studying microorganisms (bacteria; AFB, fungi, viruses)
Serology – Testing for various diseases, including allergies
Transfusion Services – Pre-transfusion services of blood products for inpatients and outpatients
Urinalysis – Examination of urine specimens for bacterial infections, etc.
Urine Drug Testing – Collection of urine specimens; Licensed DOT and Non-DOT Collectors; off-site collection in community also available.
Is the Memorial Hospital lab accredited?
Yes! We are accredited by:
Illinois State Department of Health
College of American Pathologists
Joint Commissions on Accreditation of Healthcare Organizations