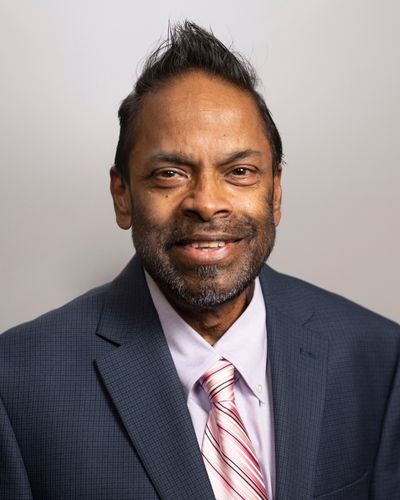 Donate to the Foundation
We're Hiring
Are you awesome? We are looking for employees who appreciate our commitment to our patients and the community. If this is you, we encourage you to apply!
Apply Online
Pediatrics
Gender:
Male
Additional Information:
Biography:
Dr. Senthe works with patients to provide preventative health maintenance for healthy children and medical care for children who are acutely or chronically ill. He will offer well-child exams, screenings, immunizations, preventive medicine, care for acute illnesses, as well as treatment for behavioral difficulties, developmental disorders, social stresses and more. Dr. Senthe provides care for children in every stage of development, from birth to age 21 years. With an emphasis in Neonatology, Dr. Senthe is trained specifically to handle the most complex and high-risk situations. If a problem is identified before birth, Dr. Senthe will consult with the obstetrician in the care of the baby during pregnancy. He will be able to assist at the time of delivery or in follow-up care for premature newborns or newborns with a serious illness, injury or birth defect. He received his medical degree from Bharathiar University College of Medicine in Coimbatore, India. His externships were completed at Hamilton Regional Cancer Center in Hamilton, Ontario and Family Practice Clinic in Toronto, Ontario. After completing his externships in Canada, he went back home to complete his internship at Christian Medical College Hospital in Vellore, India. After completing his residency at Geisinger Medical Center in Danville, PA, Dr. Senthe moved to Canada for his fellowship in Neonatal-Perinatal at the University of Western Ontario Medical School and the Hospital for Sick Children. Following his fellowships, he serviced General Hospital in Guelph, Ontario for four years, specializing in General Pediatrics, Neonatology & Endocrinology, and Diabetes – Pediatric & Adolescent. Before joining the Memorial Medical Clinics team, Dr. Senthe worked in General Pediatrics and Neonatology at Cape Fear Valley Medical Center and Bladen County Hospital in Elizabethtown, NC since 2008.
Accepting New Patients:
Yes