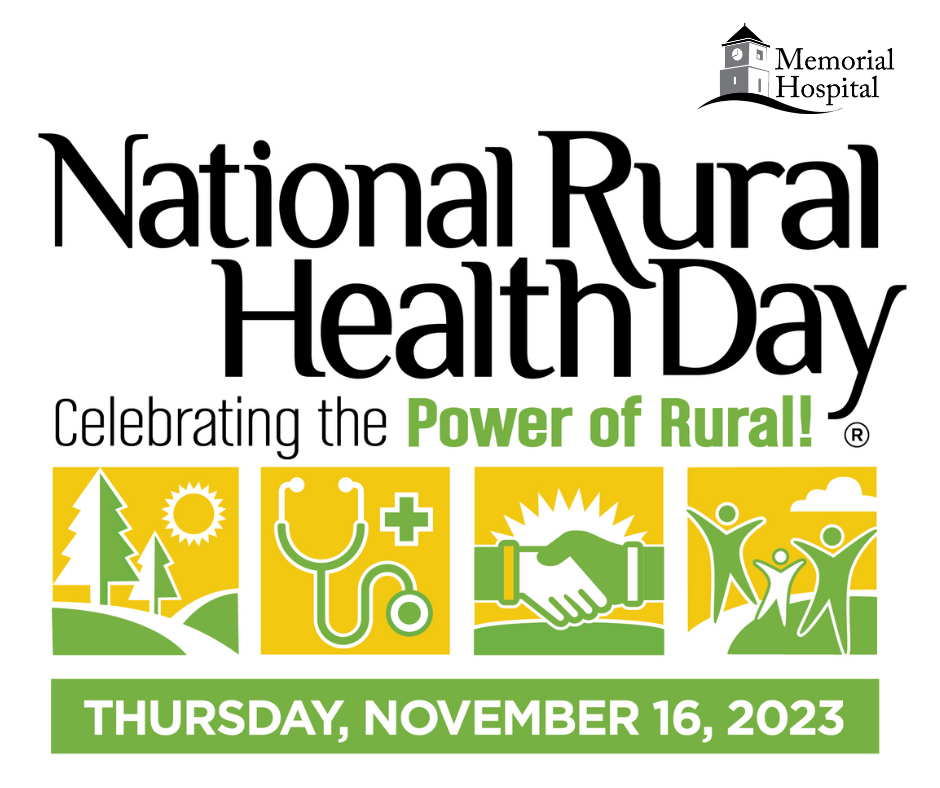 Memorial Hospital is proud to join communities across America to celebrate National Rural Health Day (NRHD) on November 16, 2023. The National Organization of State Offices of Rural Health (NOSORH) and rural-focused organizations throughout the United States set aside the third Thursday of November to recognize NRHD. This annual event is an opportunity to celebrate the "Power of Rural" and honor the individuals and organizations dedicated to addressing the unique healthcare needs of nearly 61 million people living in rural America.
"It is vital that we ensure all rural communities have the opportunity to be healthy and have access to affordable, quality health care regardless of where they call home," said Ada Bair, Memorial Hospital CEO. "Memorial Hospital is proud to recognize the incredible work of health professionals and volunteers in our community on National Rural Health Day and throughout the year."
Additional information about National Rural Health Day, including resources and tools, can be found at PowerofRural.org. To learn more about Memorial Hospital, visit mhtlc.org.