What is an OB/GYN
Caring for the unique medical needs of women is the specialty of the OB/GYN provider. An OB/GYN (Obstetrician Gynecologist), is a medical provider who combines two disciplines: Obstetrics and Gynecology. Gynecology is the care of a woman's reproductive organs and health. Obstetrics involves the treatment of pregnant women, including the delivery of babies. OB/GYN providers play a critical role in women's health care since often it is the only provider younger women see on a regular basis.
What care can you expect from an OB/GYN provider?
An OB/GYN provides women's health services, particularly those medical services related to the reproductive organs. These include the breasts and the organs of the pelvis, such as the vagina, uterus, ovaries, and fallopian tubes.
Generally, it is recommended that a young woman begin to visit a Gynecologist around the age of 13 to 15, after the onset of menstruation. Women typically continue to see a Gynecologist at least once a year through menopause (the process that marks the end of menstruation) and beyond.
Women also visit a Gynecologist for unusual or severe cramping, changes in menstruation, painful intercourse, or frequent/involuntary/painful urination. If concerned she may have a sexually transmitted infection (STI), such as gonorrhea, chlamydia, or syphilis, she will see a Gynecologist.
A woman should see an OB/GYN if possibly pregnant or had a miscarriage.
Gynecological visits vary due to the patient's age and physical condition.

Visits generally begin with reviewing medical history and general health. A nurse may measure and weigh the patient, check blood pressure, and collect blood or urine samples for testing.
The OB/GYN provider conducts a physical examination, including of the breasts and pelvis. During a pelvic exam, cells may be collected from the cervix to test for cervical cancer (called a pap smear) and human papillomavirus (HPV).
An OB/GYN treats a range of women's health problems using a combination of medication, therapy, and surgery. They treat urinary tract infections and incontinence, abnormal bleeding, genital itching, and hormone disorders. OB/GYN's provide a range of preventive care services, including birth control and immunizations.
Obstetricians see women at regular intervals related to pregnancy. They help with pregnancy planning, prenatal care, and diet advice. An Obstetrician orders/conducts ultrasound tests to assess fetus health and development and typically oversees the birthing process. Obstetricians also provide postpartum care (care after birth) for mom.
OB/GYN providers are trained to perform a variety of surgical procedures. They may perform a cesarean section or use other techniques to facilitate childbirth. They operate to remove the uterus (a hysterectomy), remove growths such as ovarian cysts and uterine fibroids, or repair pelvic organ injuries.
Obstetric Services:
On-site laboratory services and on-site ultrasonography
Preconception counseling, including initial fertility workups and ovulation induction
Ultrasound
Prenatal genetic screening
Non-stress testing
Perinatal care and support
Post-partum care
Pediatric/Newborn Care
Gynecology Care & Female Disease Treatment:
Cancer and pre-cancerous diseases of the reproductive organs
Incontinence of Urine
Menstrual Periods
Infertility
Prolapse
Infection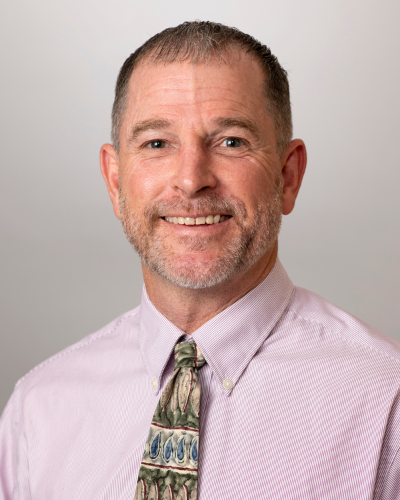 Dr. Jones is a board-certified Obstetrician and Gynecologist (OB/GYN) provider. He provides obstetric and gynecological care at Memorial Medical Clinic Locust Street and Memorial Medical Clinic Colchester. He delivers at Blessing Hospital in Quincy, Illinois.
Accepting new patients at:
Memorial Medical Clinic Locust Street
630 Locust Street, Carthage, IL 62321
(217) 357-6560
Memorial Medical Clinic Colchester
10 Market St. Colchester, IL 62326
(309) 776-3301
Memorial Medical Clinics are recognized as a vital force in establishing and maintaining the well-being of the residents in western Illinois and eastern Iowa. We strive to provide our local community and its surrounding areas with an accessible entry point into the health system and provide preventive care. Memorial Medical Clinics are owned by Memorial Hospital.