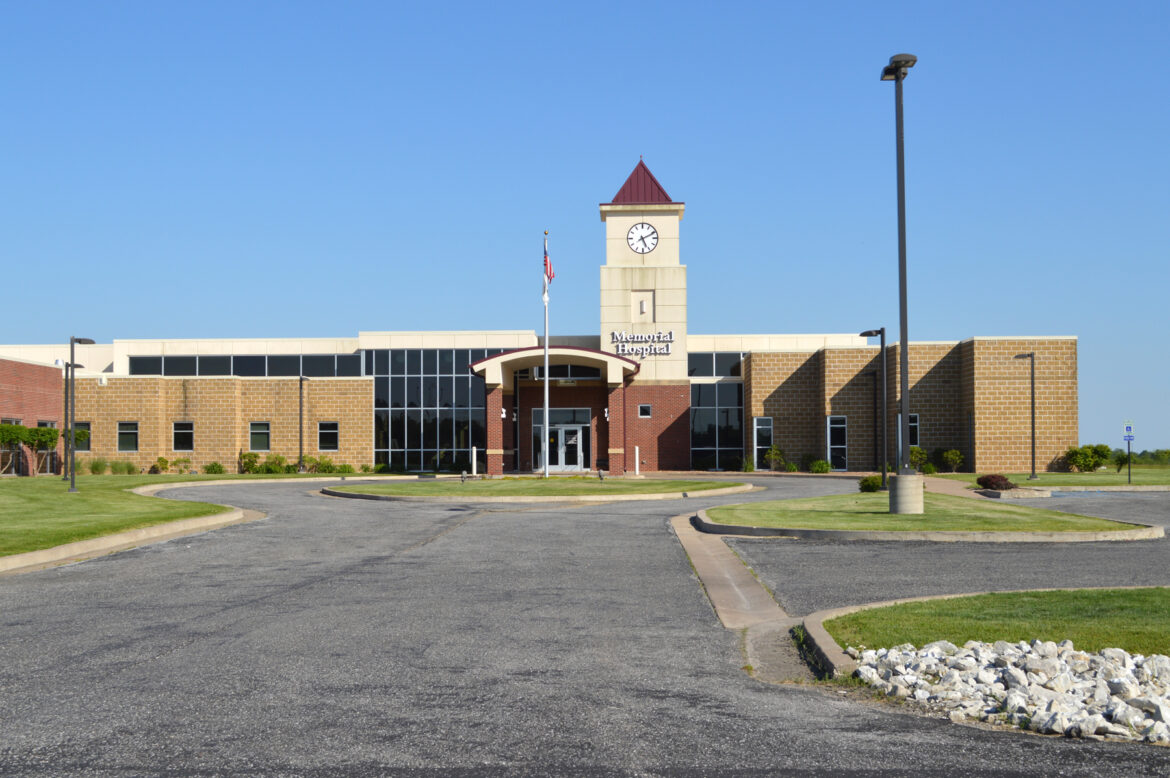 UNITYPOINT HEALTH – Memorial Hospital WELCOMES New CHIEF OPERATING OFFICER and chief nursing OFFICER
Carthage, IL – UnityPoint Health – Memorial Hospital welcomes Terry H. Marler as the new Chief Operating Officer and Raigan Brown MHA, RN as the new Chief Nursing Officer.
"Terry and Raigan embody the spirit of the community and bring talent, expertise, and energy to the table.  We are very fortunate to have them work along with us as we continue to strengthen the hospital's ability to make a positive difference in the community," said Ada Bair, Chief Executive Officer.  "We are certain that their unique experiences and leadership insights will provide the hospital with the continued ability to deliver quality care."
Terry H. Marler has lived in Nauvoo for nine years; he has a BS from Brigham Young University, MBA from Simon School of Business, University of Rochester.  He spent 16.5 years at Delphi concluding that opportunity with the opportunity to create a new business line for them in consumer electronics growing it to a revenue of over $250M annually.  Terry spent a good deal of time with business processes and helping the organization operate more efficiently.   He moved to Arkansas for a couple of years to run a radiology practice.  He was able to bring them business processes and a better perspective of their cost structure saving the practice $1M in the first year.  He continued building his experience in business consulting as an independent consultant focusing on the sale and purchase of entities, process engineering, and overall growth.  Terry has also formerly taught at four universities and he is currently on staff at BYU-Idaho.  Terry is currently a board member of The Legacy Theater he is also a member of the Carthage Kiwanis Club and a member of The Church of Jesus Christ of Latter-day Saints.
"I look forward to the opportunity support UnityPoint Health – Memorial Hospital as we move forward in sustainable growth delivering the quality care the community expects.  I joined the hospital because of the culture of family and doing the right things," says, Marler. "The people here at the hospital make it a great place to work."
Raigan Brown MHA, RN was born and raised in Carthage, IL. Raigan was previously the Director of Emergency, Outpatient, and Inpatient Departments at UnityPoint Health – Memorial Hospital.  She has been with the organization for over 6 years and has been a leader in the start-up of a new primary care practice, facilitating the process to obtain accreditation for six primary care practices as Patient Centered Medical Homes, and facilitating the process for three primary care practices to be accredited as Rural Health Clinics. Raigan was also a leader in the implementation of the Epic electronic medical record system. Raigan is involved in the Illinois Rural Community Care Organization. She is passionate to continue learning about strategy, operations and the challenges and opportunities in rural healthcare. She earned her Master of Healthcare Administration degree in 2016 from Kaplan University and her Bachelor of Science in Nursing degree from Iowa Wesleyan College in 2010. Raigan is involved with the Memorial Hospital Foundation and is a leader in the Hancock County Opioid Taskforce. Raigan enjoys spending time with her family and friends. She also attends and is a difference maker at The Crossing – Macomb.
"I am pleased to continue with the UnityPoint Health – Memorial Hospital family in my new position as CNO," says Brown. "My goal is to lead employees to where they are engaged in always providing thorough and quality, patient centered care, in any setting."
UnityPoint Health – Memorial Hospital is a Critical Access Hospital and a non-profit organization, serving the medical needs of Hancock County and the surrounding area for over 65 years. Our mission: We are committed to delivering outstanding healthcare. Period. For more information about UnityPoint Health – Memorial Hospital, visit www.mhtlc.org.